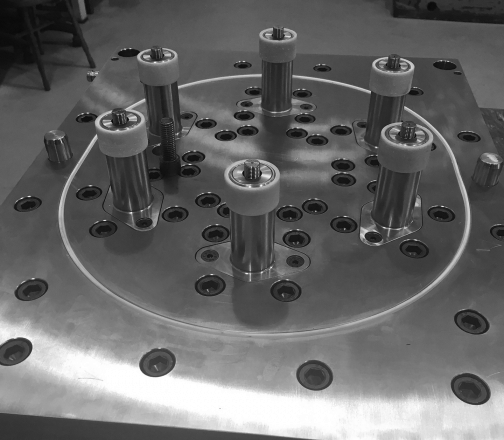 As regards their construction, our cold runner systems are constructed as open or closed systems. Each project is an individual solution with emphasis on optimising the material flow, as relates to volume and pressure, from individual injection nozzles. 
The BSK cold runner systems usually include a heating plate designed with regard to the ideal distribution of temperatures. 
Cold runner systems with shut-off nozzles.
This technical solution is most often applied in solid silicone (HCSR) or liquid silicone (LSR) projects.
BSK
Temper system in several circuits
Optimisation of the nozzle temper system
A heating plate may be part of the system deliveries according to your translation
Minimised built-up size of nozzle