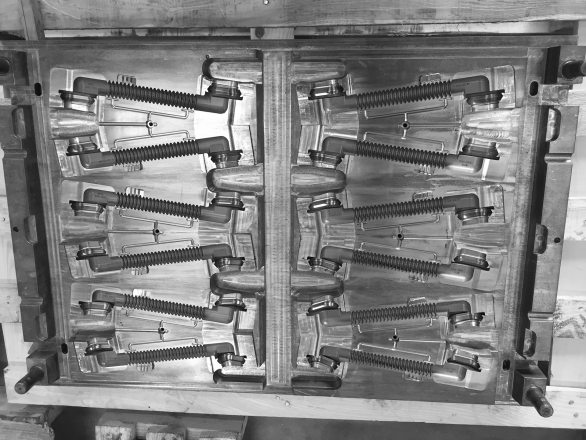 We implement projects for moulds, for all types of elastomers, rubber-metal bondings, rubber-plastic bondings, silicones, and liquid silicones.
We utilise a high level of automation in our constructions.
Moulds are parts of the delivery of an entire system, and they are supplemented with cold runner systems, handling equipment and fixtures.
A complete system of deliveries is tested and optimised in our technology centre.