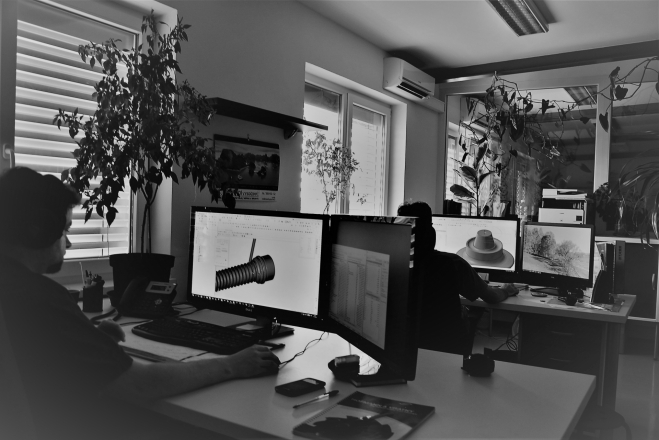 Ten of our colleagues work with SOLIDWORKS, SOLIDCAM, and hyperMILL products in our CAD-CAM Department.
We continuously modernise hardware and software applications to ensure their maximum compatibility with our customers' technical solutions.
The DNC system, connected to CAD-CAM systems, provides for the effective distribution and work with data within the entire company's operations.